Half these pictures were taken with my mobile as my camra needed charging and im abit lazy :p so thats why there not very good quality :O
I'd love to say i made this chilli myself.. but that woudl be a
BIG FAT LIE
because i got it from a can.. it was realy nice :) stag's vege chilli less than 1% fat, i had it with polenta and asparagus and 4 squares of white vegan chocolate that i found in waitrose (thankyou god!) i loved it.
i have such a massive
fruit bowl
at the moment im trying to work through before it goes bad, the
satsumas
were getting softer so i was like eek better eat them up as like noone else eats fruit like sibling wize.. my mum does though but shes still away awayy in africa.
(shes bck now, but i started this post before she had gotten back)
1#
satsuma
with vegan cream cheeze
2#
satsuma
with
plum
jam and
cinnamon
heated in the micro
&& a crappy phone picture of...
3#
satsuma
with
strawberry
jam and
cress
, fyi the cakes n stuff in the backfround were for a customer order.
...im bored of
satsumas
.. new
fruit
maybe?or maybe even go for
mushrooms
,
strawberry jam
and
strawberry
?
i had it two days for lunch on the secound it was knife and fork time as i put too much mushrooms on!.. was no way it was going to cut into 4 to eat by handmy motherss back from kenya :) i havnt actually hurd all about it yet as iv been working..11 hours a day is killing meee
BUT
bubble and squeak with beach smoked tofu :D
perfect meal when youv been working 11 hours and need a quick dinner option!
/
NEARLY MY 18th!!!! BIRTHDAY :D ;o LESS THAN

ONE

WEEKKKK
i liked the spinach sandwich combo one too, not so much the ginger jam but the blueberry omg soo goood, not going to post pictures of them all. i dont want to kill you with bread overloadd ! x !
For easter sunday we had dinner at my grandparents (the ones from the uk) because mum was still in kenya, i tried one of these clives pies that i picked up in a local health food shop:
(minty chickpea -gluten free-)
linkageee
this was the "lentil and olive" version, prefered it more!
it was realy nice actually, pastry was good and i thought it was a massiver step because i was unsure on the amount of calories that was in it :) but i got bored and decided to finish it off in the microwave.. haha it like exploaded :D!!
all in all iv been alot better these last few days, works a great healer! i met two new girls at work their great and ima post some pics up soon:D! funny ones
had a glass of no added suger vimto today! first squash in what like .,..years? oh wait no they had it in hospital but yea , apart from that..it was nice though i missed vimto, i had it with this boy im close with hes the vimto kingg!
I decided that from now onwards for 3 weeks im going gluten free because im still reacting badly when eating my rye bread.. looks like il be having to come up with some cool new lunch options!lets just see if it works first ;)
"bye bye pretty sandwiches, or whichies as i liked to call you :'( you were good while you lasted but now its time for me to move on to new things, im sorry, stil mates yeah?"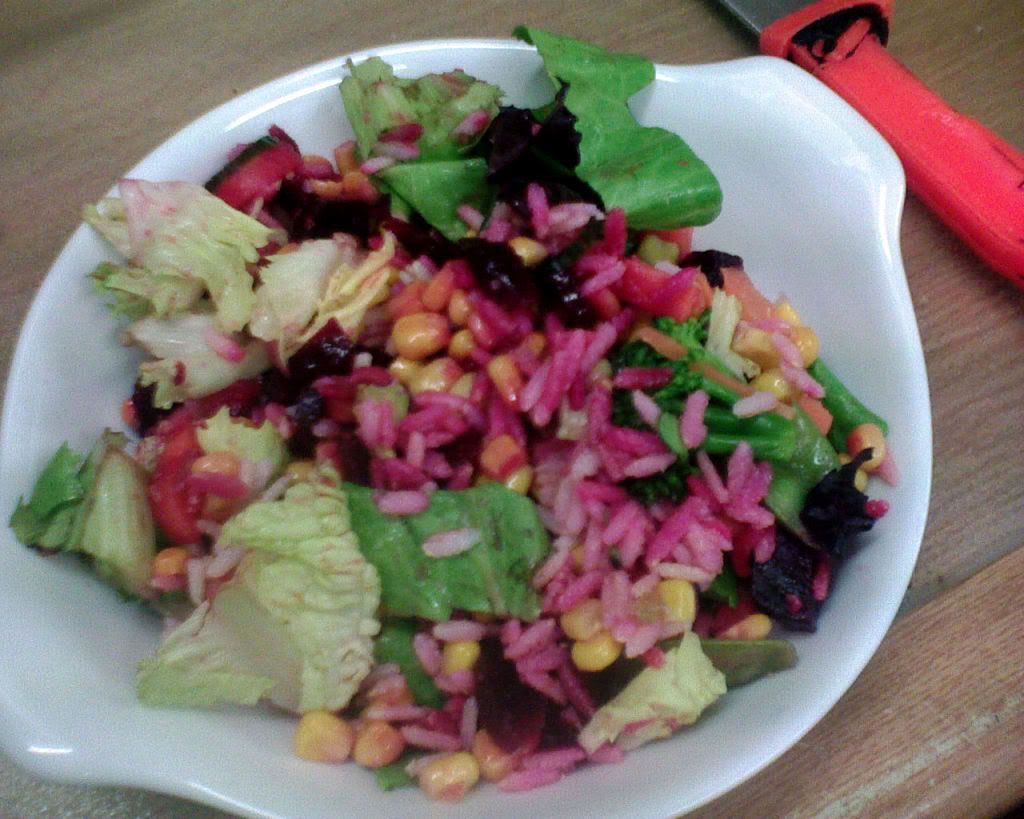 (a dinner picture randomly in lunch section below)
i'm quite liking this "new lunch" style im doing :)
I think il just show u some random food pics from my week, got some more exciting stuff for th next post by the way!!
ok this was a dinner not a lunch (below).. why is that in the luncheon section? oh god if i updated more regurly then i wouldnt have this mess!!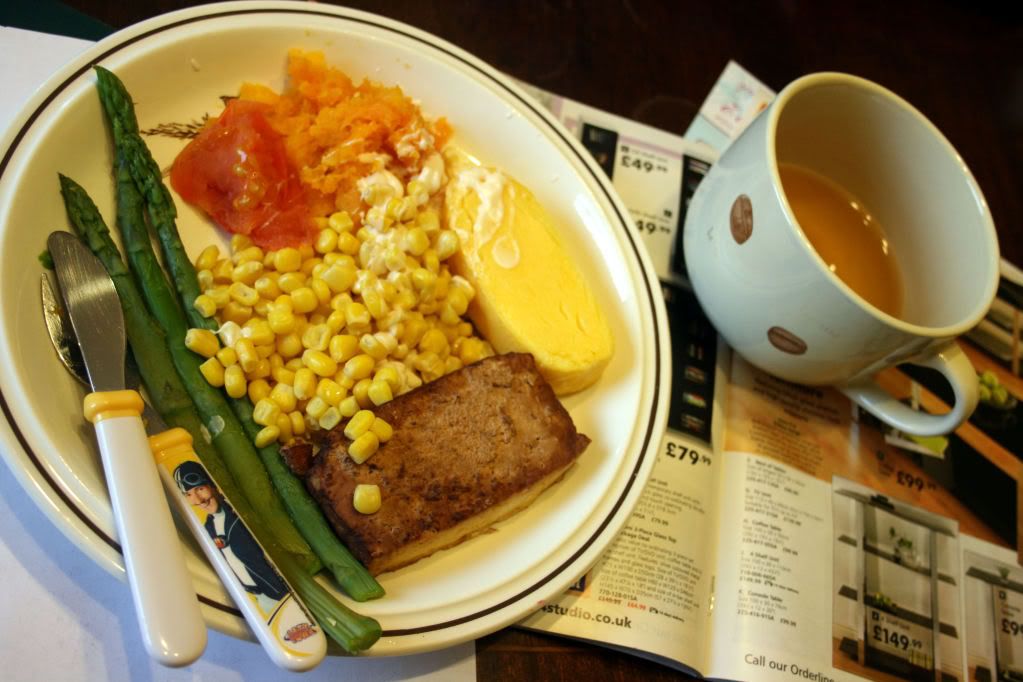 buckwheat noodles :) didnt realy like them to be honest.. the lunch was colourful though,
Because working at a bakery.. i get ALOT of bread to take home at the end of the day and seing as i cant eat it and my sisters refuse to eat starches...ooookkkk then..weirdos ahum anyway the rest of my family householf can oinly get through so much!
so i made vegan bread pudding :D.. ok its pretty easy to mske this vegan.. you just.. dont add an egg to bind it haha
i used scones,mixed dried fruit and banana chips, cinnamon, sugar and hot water and baked for 3 hours..
vollah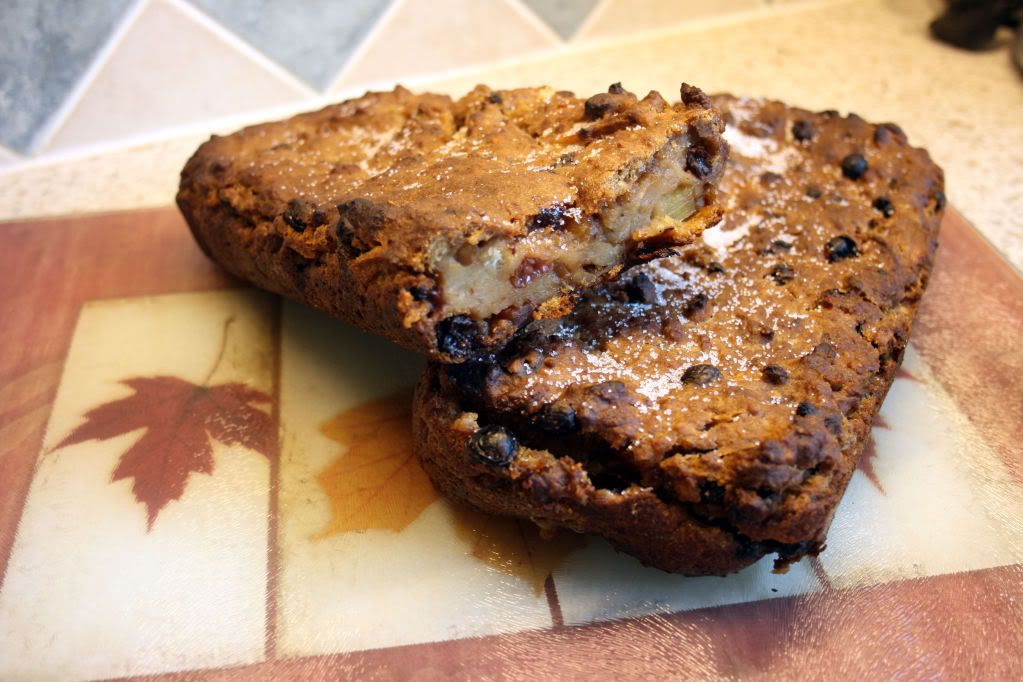 mummm said it was scrummy :D i wish i could try it, she took it to work and the other firefighters scoffed it in like 4 secounds. ;D they want more.. YAY more baking hehe
trying to grow my own.. lets see if they actually survive :')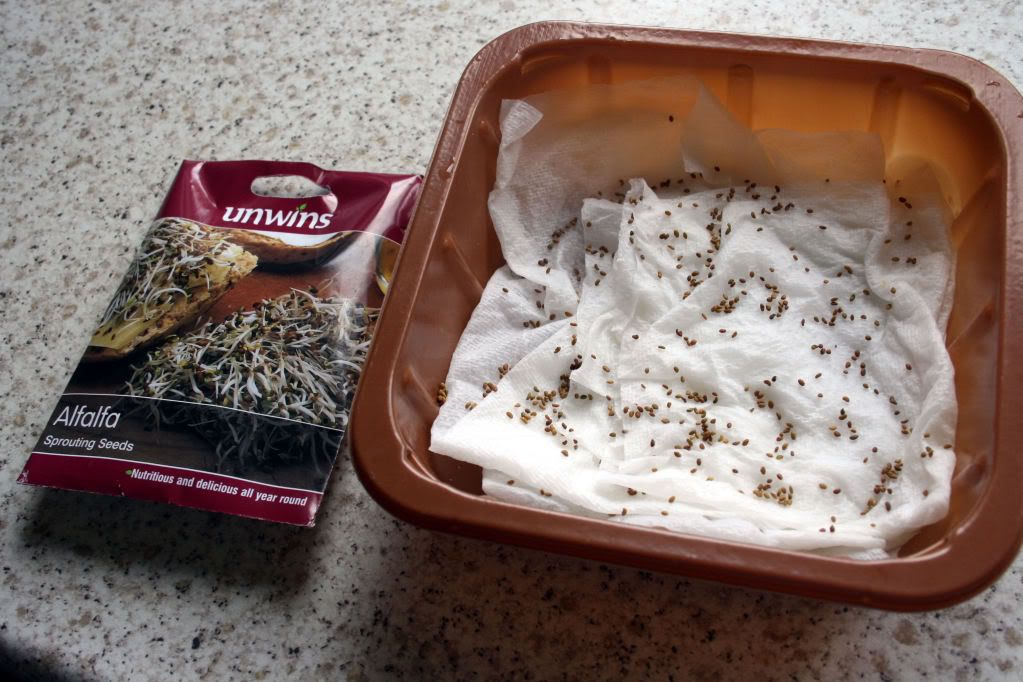 i can be mummy sprout.. ohh the proudness...
some REALY COOL lunches that i havnt posted because im too lazy to go get my works mobile but i will next time, ima post just before my birthday i think!
love you xxxxxxxxxxxxxxxxx